Artfully Yours by Scanlon Gallery
• Maria White • artist spotlight • john warnock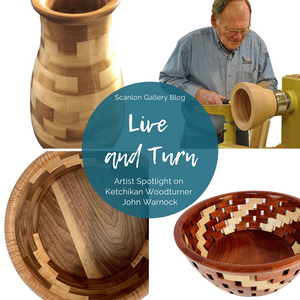 Showcasing the stunning woodturning of Ketchikan, Alaska, craftsman John Warnock
---
• Maria White • artist spotlight • guitta corey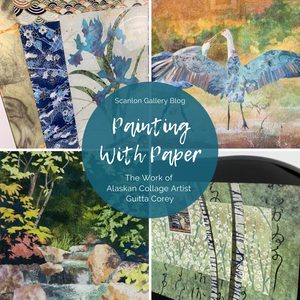 Anchorage artist Guitta Corey uses torn papers to create etheral, peaceful landscapes. About her work, Guitta says "The fantastic qualities of the papers suggest natural environments. They inspire me to use the colors and textures inherent in the paper to depict the landscapes I see around me." 
---
• Maria White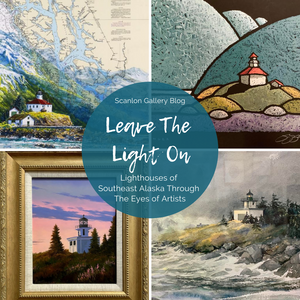 The Klondike Gold Rush and the lighthouses of Alaska are intrinsically linked. Though it's been more than 100 years since the gold rush and more than 30 years since they were manned, the historic structures are still serving their original purpose of keeping mariners safe along the famously unforgiving coast of Alaska. The artists who depict them help to carry on maritime history and tradition while also inspiring the protection and conservation of the iconic lighthouses of Alaska.
---
• Maria White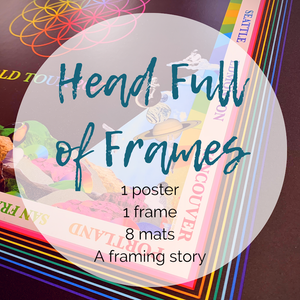 A couple years ago I saw the band Coldplay live in Portland on their "Head Full of Dreams" World Tour (get it? like head full of dreams but head full of frames instead? I know, I know...I promise that's the only pun in here!) I decided to pick up a concert poster while I was there because I liked the design of it. Aren't concert posters the best?! They are usually pretty cool designs (if you liked the band enough to go see a concert, at least), they remind you of a wonderful time you had, and they cost like $20! If you...
---
• Maria White • artist spotlight • margie kraft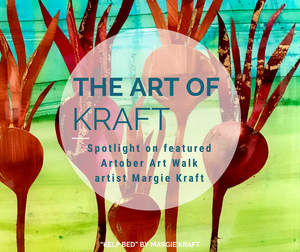 In preparation for the upcoming (and brand new!) Artober Art Walk, we chatted with our featured artist, Ketchikan's Margie Kraft. Margie is busy working on new original pieces to debut during the art walk, and we loved the opportunity to learn more about her work and what inspires her colorful painted paper collages. First of all- here's Margie! Everyone say, "Hi, Margie!" A self taught artist, Margie remembers that she was always doodling throughout her childhood. Growing up with artists in her family and an aunt who owned a screen printing shop, she doesn't remember a time when she wasn't making artwork...